New Health Evaluation of Red River Released by MPCA
Click to Enlarge
UNDATED--The Minnesota Pollution Control Agency has released Minnesota's first comprehensive study of water quality and fish in the Red River from Breckenridge to the Canadian border.
Monitoring shows the Red River and its tributaries carry too much sediment to meet Minnesota standards designed to protect fish and other aquatic life. Some stretches are impaired for swimming due to high levels of bacteria. Generally speaking, fish and aquatic insect communities are doing OK, but could be more diverse and healthier if the water were clearer.
Focusing efforts on water storage, fertilizer management, and building soil health can improve water quality.
To see the Red River report, go to www.pca.state.mn.us and search for "Red River of the North."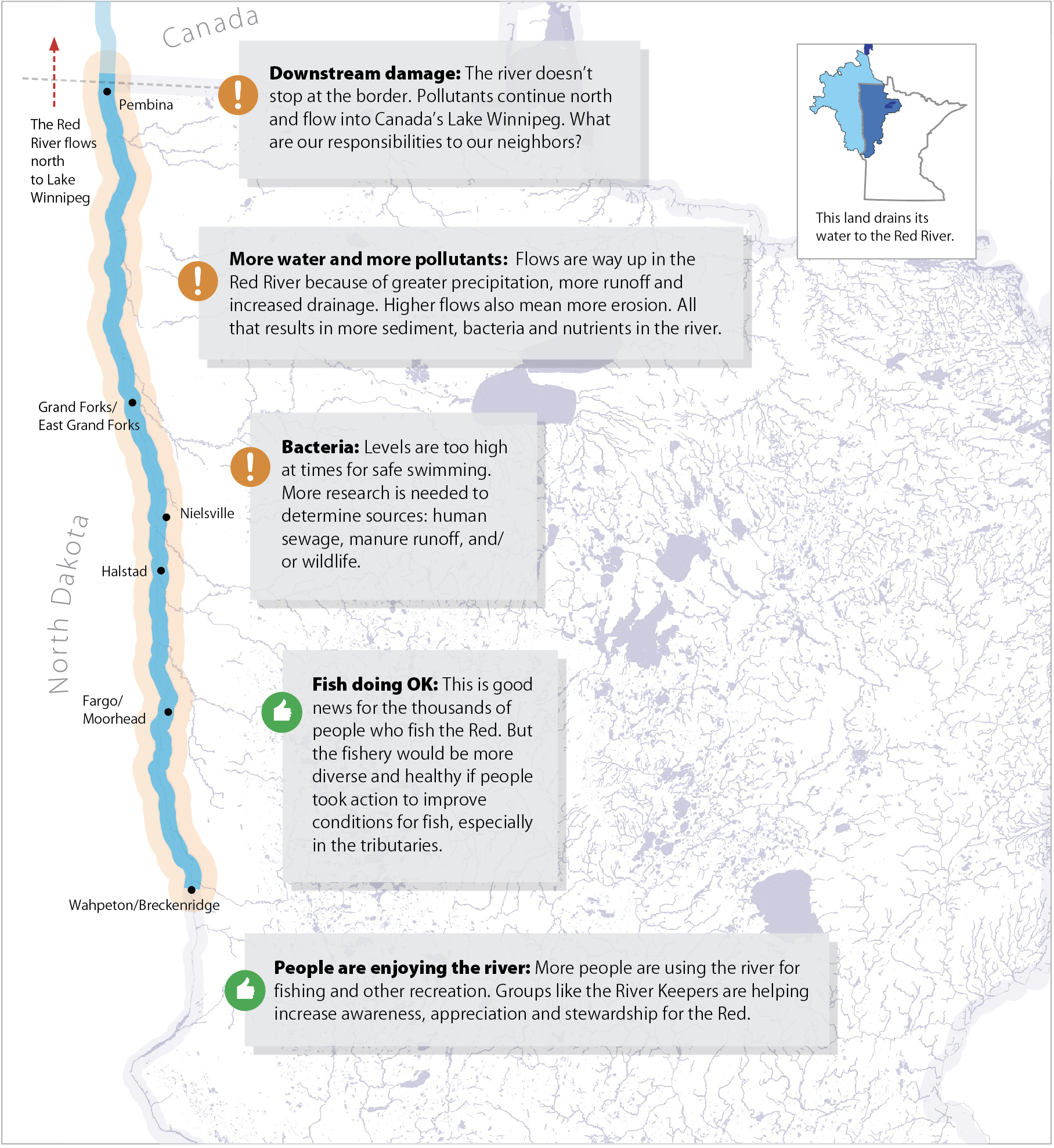 Leave a comment